AEROTEC, SPAIN'S FIRST PILOT SCHOOL TO INCORPORATE THE TECNAM P-MENTOR INTO ITS FLEET
The Spanish Flight schools currently operates three P2008 and one P2006T, and have purchased five new Tecnam P-Mentors.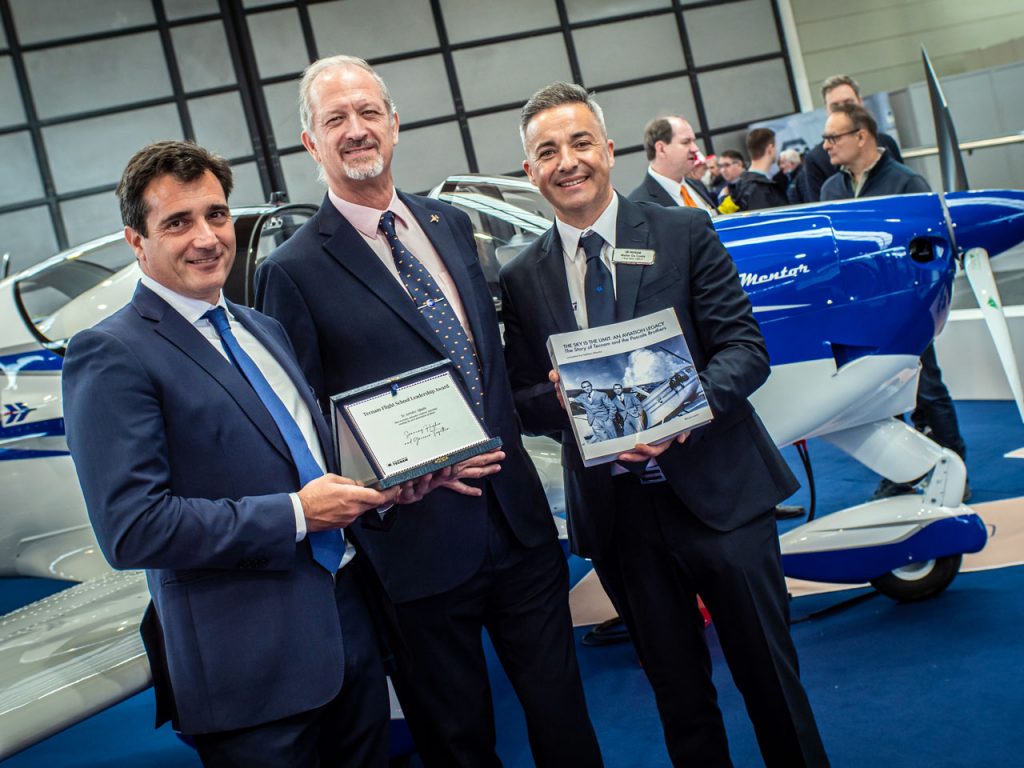 Friedrichshafen, Germany – Tecnam announced today the delivery during AERO 22 of the first aircraft that the Aerotec ordered for a total of five P-Mentors. Aerotec choose again Tecnam to offer student pilots the most modern training aircraft in the market to have a complete solution from ab-initio to multi-engine rating. Choosing Tecnam fleet solution for training is also a great deal for the environment. Recent study shows that flight schools operating with TECNAM single and twin-engine fleet can reduce emissions by up to 60%: 10 tons of CO2 for each student by the time they receive their Commercial Pilot License.
More info on Tecnam Sustainable Aviation
https://tecnam.com/tecnam-aircraft-fleet-reduces-flight-schools-co2-emissions-by-up-to-60/
The P-Mentor is the latest design from Tecnam: a IFR single engine two-seat, a simple and sustainable solution to guide student pilots from their first flight up to Instrument Rating, all in one two-seater single piston aircraft: IFR; PBN, RNAV; Variable Pitch, Autopilot, Simulated Retractable Gear Control; BRS.
The entire training syllabus with unprecedented fuel consumption and emissions, further enhancing the renowned profitability of Tecnam-made fleet.
For the first time ever, the extremely fuel efficient and low-emissions Rotax 912iSc becomes the earth of a full IFR-approved aircraft, coupled with an MT constant speed propeller.
More info on the P-Mentor:
https://tecnam.com/aircraft/pmentor
"We chose the P-Mentor over its competitors for its undoubtable features and benefits, our positive experience coming from flying and operating the P2008 and P2006T. We are glad to offer in our courses what is probably the best modern training aircraft. We hope that our students will be able to pilot them soon, so they can confirm the wisdom of our choice." Said Tomás Marqués Fernandez-Bernal, Aerotec Pilot School Founder & CEO
"We are delighted to continue to support AEROTEC, one of the most innovative flight schools. And we also are glad for their supporting us in our research of excellence in manufacturing aircraft, shaping the future of training and passion for flying."  says Tecnam's Chief Sales Officer, Walter Da Costa.