The World's

Most Advanced Twin Piston


Aircraft P2012
Outstanding
Interior
Low Operating
Cost
Unbeatable
Performance 
SAFE, RELIABLE, PROVEN
The P2012 series aircraft represents a new safety standard in the twin piston market. TECNAM, in its constant effort for innovation, has achieved and exceeded all the requirements imposed by the EASA and FAA regulation. For our operators safety is not an "option".
ONE AIRCRAFT

MANY MISSIONS
Flying Airline during daylight, an Air Ambulance service in the afternoon and Cargo at night? Mixing passengers and freight to that remote island? The P2012 configuration flexibility will let you never miss another business opportunity.
combi
The P2012 Traveller Combi allows for mixing of passengers and cargo, with the possibility to replace any seat with a 0,4 m3 cargo pod, balancing the payload between passengers and freight all in a single flight.
Medevac
The P2012 Medevac provides Air Ambulance capabilities with a single or double stretcher plus life support equipment and medical team accommodation. The quick conversion kit allows for prompt configuration change to assist wherever it is necessary, whenever it is possible.
cargo

The Cargo option allows for conversion of the standard P2012 Traveller Airline to full Cargo. Differentiating a business plan has never been so easy.
Parachute Jumping
durable
Rugged Design: Fixed Tricycle Landing Gear, Unpressurized, High Wing, All Metal, Corrosion proof, Light Aluminum Alloy Formed Frames, Beams, Lithium Batteries.
reliable
Twin Engine, Piston Lycoming TEO-540, No Mixtures, No Magnetos, Automated Diagnostic and Engine Run-Up, Redundant systems, TKS for Flight Into Known Icing conditions.
employable
Prepared And Unprepared Runways, 2+9 Single Seats, Double In-Fuselage Cargo Vane, Tecnam "Space" Flight Deck based on proven G-1000Nxi Avionic with GFC-700 Autopilot,
affordable
Competitive Price, Five Digits NACA Semi-Tapered Airfoil, Efficient Engines, Low Fuel Consumption, Easy To Perform Maintenance, Designed for long life time at high cycles of operations.
manageable
Single Pilot Certified, Multi Engine Piston (No Type Rating Required), Easy and Fast Ground Ops, Quick and simple Loading with Separate Passengers/Cargo/Crew Doors.
A valuable solution
for every part of the business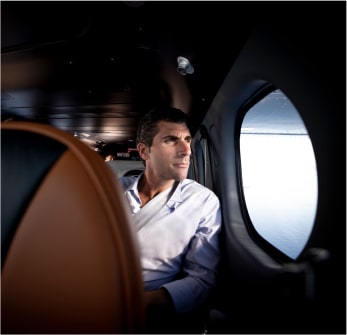 for ceos
The turnkey solution to invest in a multi mission platform that will enhance any business plan with its great durability, high reliability, and low operating cost.
for pilots
Flying just any mission with twin engine reliability, outstanding avionics, a human machine interface that always supports you, and no type rating... need to ask anything more? Yes! The recognized style and unique feeling to fly a TECNAM.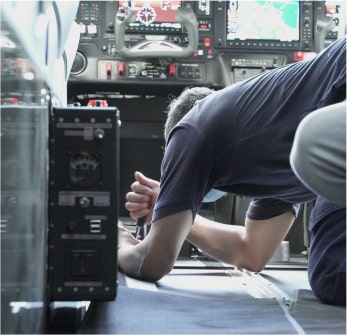 for technicians
Crafted for high operating cycles and low labor, the P2012 has been specifically designed for easy to perform maintenance. Technicians will forget about that landing gear inspection or that awkward to access panel.
for customers
It doesn't matter if it is your daily flight to work or your exclusive vacation, the P2012 will make it feel always special.

"Having the chance to visit with Paolo and his team at Tecnam provided great encouragement that a next generation aircraft for Cape Air is on the horizon. We look forward to continuing our collaboration and are focused on advancing the already considerable progress we have made."
Linda Markham
President, Cape Air
Build Your
commercial


Fleet with Tecnam

Contact Commercial Operators Department