"Upgrading evolutivo dei modelli in assortimento"
Titolo del progetto: Upgrading Evolutivo dei Modelli in Assortimento
Data di inizio 01/02/2018 al 10/07/2022
Decreto n 3596 del 16/11/2020 , con il quale sono state concesse, per il progetto n. 21 di Ricerca Industriale e
Sviluppo Sperimentale, le agevolazioni a valere sul Programma Operativo Nazionale "Imprese e competitività"
2014- 2020 FESR.
Responsabile del progetto: Ing. Michele Oliva
Sede/i di svolgimento del progetto: Stabilimento di Capua, Via Maiorise snc, 81043 – Capua (CE);
Stabilimento di Casoria, Via G. Pascoli, Casoria (NA)
Il progetto "Upgrading evolutivo dei modelli in assortimento" rappresenta la naturale evoluzione della strategia
di innovazione aziendale della Tecnam ponendosi, senza soluzione di continuità, come naturale complemento
della attività di ricerca che fino ad oggi ne hanno garantito il successo e l'affermazione sul mercato.
In particolare, il programma della Tecnam ha previsto lo sviluppo e l'implementazione di nuovi modelli che
rappresenteranno la nuova generazione di velivoli dell'azienda che saranno a regime nel 2022.
La realizzazione del progetto ha garantito anche un significativo aumento delle risorse umane sia nel team
R&S che nel reparto produttivo.
---
EINSTAIN
PROJECT ACRONYM: "EINSTAIN"
Title: Engine INSTallation And INtegration
Call Reference: CS2-CFP01-2014-01
Topic Title: JTI-CS2-2014-CFP01-ENG-04-04 Engine Installation Optimization
Grant Agreement number: 687132
Start Date: 1 January 2016
Planned project duration: 60 months
The general objective of EINSTAIN project is to demonstrate the feasibility of an efficient "diesel" engine installation on a FAR/EASA Part23, 9 to 11 seats twin engine aircraft configuration and reduce as much as possible the related increase in drag, respect to a conventional engine, by using Computational Fluid Dynamics in the design phase.
In order to achieve this goal the SR460, a six-cylinders, air/oil-cooled turbo-diesel engine produced by SMA, will be used as reference and installed on the TECNAM P2012 TRAVELLER aircraft.
With the introduction of SMA SR460 program, the scenario is completely opened to the P2012 variant powered by heavy fuels and all related advantages are reported as following:
P2012 with Diesel engines will have an average fuel consumption of around 45kg/hr/engine against an average of 130kg/hr of a turboprop engine;
P2012 will be the first twin engine aircraft available in both "Avgas" and "kerosene" capable variants, this will give the possibility for companies using already avgas and having good access to it, to continue using this fuel with a future possibility of engine exchange;
P2012 with Diesel engines will have an acquisition cost comparable to the same-passengers' capability of the single engine turboprop, but with the safety of a twin engine and lower operating costs as described above, with two engines burning still less fuel than a single turboprop;
With 9 passengers' capability, the efficiency of some airline companies flying now with twin engine turboprop will increase with an unbeatable reduction of operating costs.
Project Coordinator: TECNAM
Project Partner: Centro Italiano Ricerche Aerospaziali (CIRA)
Project website: https://www.einstain.eu/
---
AIRGREEN 2
PROJECT: "AIRGREEN 2"
Call Reference: H2020-CS2-CPW01-2014-01
Topic Identification Code: JTI-CS2-CPW01-REG-01-02
Topic Title : Advanced wing for regional A/C
Proposal Number: 671420
Start Date: 1 October 2015
Planned project duration: 84 months
The Project aims at developing and demonstrating, in relevant environment, innovative concepts and methodologies, enabling the realization of a wing of new generation. Key aspects of this wing will be:
The innovative structure, result of an improved life cycle design;
The adaptivity, enabling load control and alleviation strategies and enhancing the aerodynamic performance at the different flight regimes;
The innovative aerodynamic design, oriented to natural laminar flow preservation and drag reduction;Complementary activities key aspects:
Electromechanical actuation system oriented to reduce envelope and weight, improve reliability, increase safety margins;
Increase aircraft safety and reduce aircraft development costs by improving certification process of turboprop in icing conditions;
Advanced design of ribs and hinges according to innovative process technologies;
Project Coordinator: Centro Italiano Ricerche Aerospaziali (CIRA)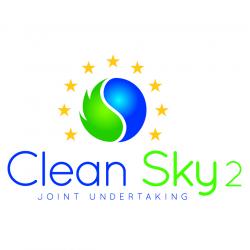 This post is also available in:
It