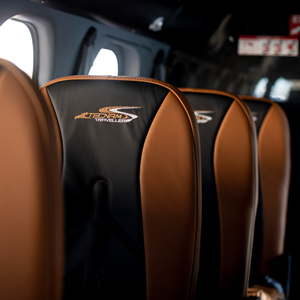 Comfortable
The P2012 STOL has 9 single seats with the same amenities (dedicated window, USB port, armrest, cup holder, fresh air / hot air outlets) and the same generous pitch as a liner. Air conditioning, venting, heating, cabin heating for all climate capabilities. 1.7 m3 luggage compartment + 0.4 m3 front cargo vane for a business passenger's luggage allowance.High weight (1300 kg), high cargo load (4x250kg pallets).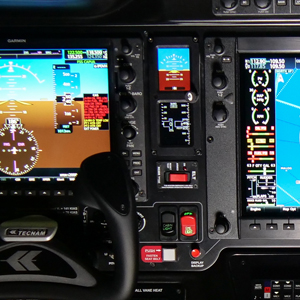 Connected
With live weather, satcom and flight-stream data exchange, the P2012 STOL is connected in every possible way to ensure the success of the mission.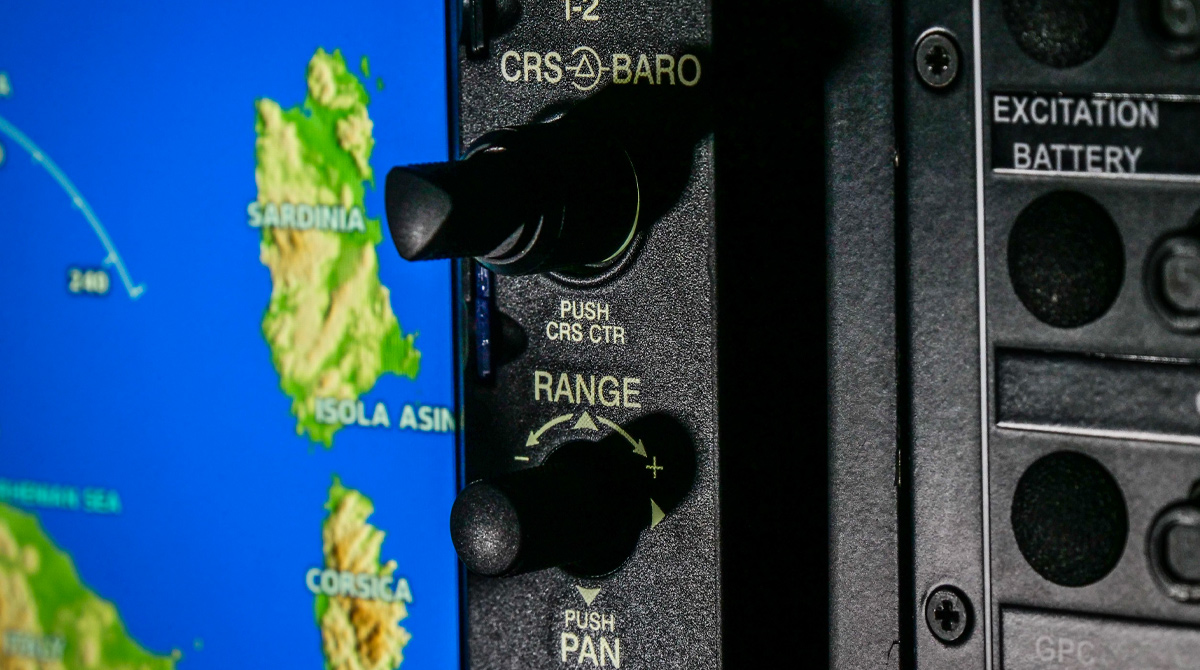 Performance Based Navigation
The wide composite cabin allows for a large instrument panel with state-of-the-art avionics options: twin-screen G1000 Nxi IFR, new Flat-Panel Suite with integrated GFC700 autopilot. Performance-based Navigation (PBN), in simple terms, redefines the aircraft's required navigation capability from Sensor (equipment) Based to Performance-Based.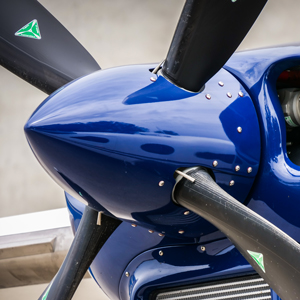 Safe and easy flight operation
Twin engine configuration and positive single engine climb gradient up to 10.000ft, for an unmatched safety. Piston engines reliability and efficiency at any altitude. High wing for improved engines and propellers protection and a great out-the-window view!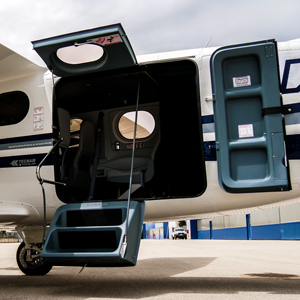 Cabin comfort
No other aircraft of this category features a wide cabin opening allowing passengers boarding and easy access to luggage compartment and two doors for flight crew.
STOL
Increased wingspan, dedicated flaps and specific flight controls for unprecedented Short Take Off and Landing performance .