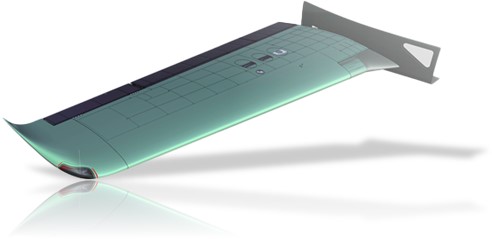 Wing
The wing designed for Tecnam P-Mentor features a tapered planform with laminar flow airfoil and mixed structure: light alloy for spars and wing box, CFRP for the one-piece leading edge. The wing design allowed P-Mentor to pass the latest CS-23 amendment for low speed and stall characteristics without the need for a ballistic recovery system. The slotted flap extends for 75% of the wingspan and the aileron is built around a frise shape. Integral fuel tank is located behind the main spar, and it offers a remarkable 130lt volume.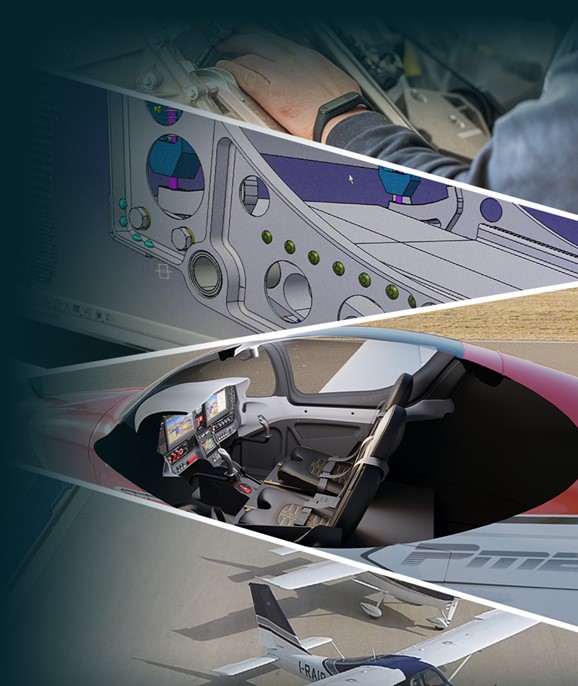 Fuselage
The fuselage structure features a 4130-steel truss frame which envelopes the cabin area, providing optimal protection and energy absorption. A light alloy structure is the choice for the tailcone section. To further reduce the aerodynamic drag, but still provide superior comfort for the occupants, we manufactured side fuselage skins in GFRP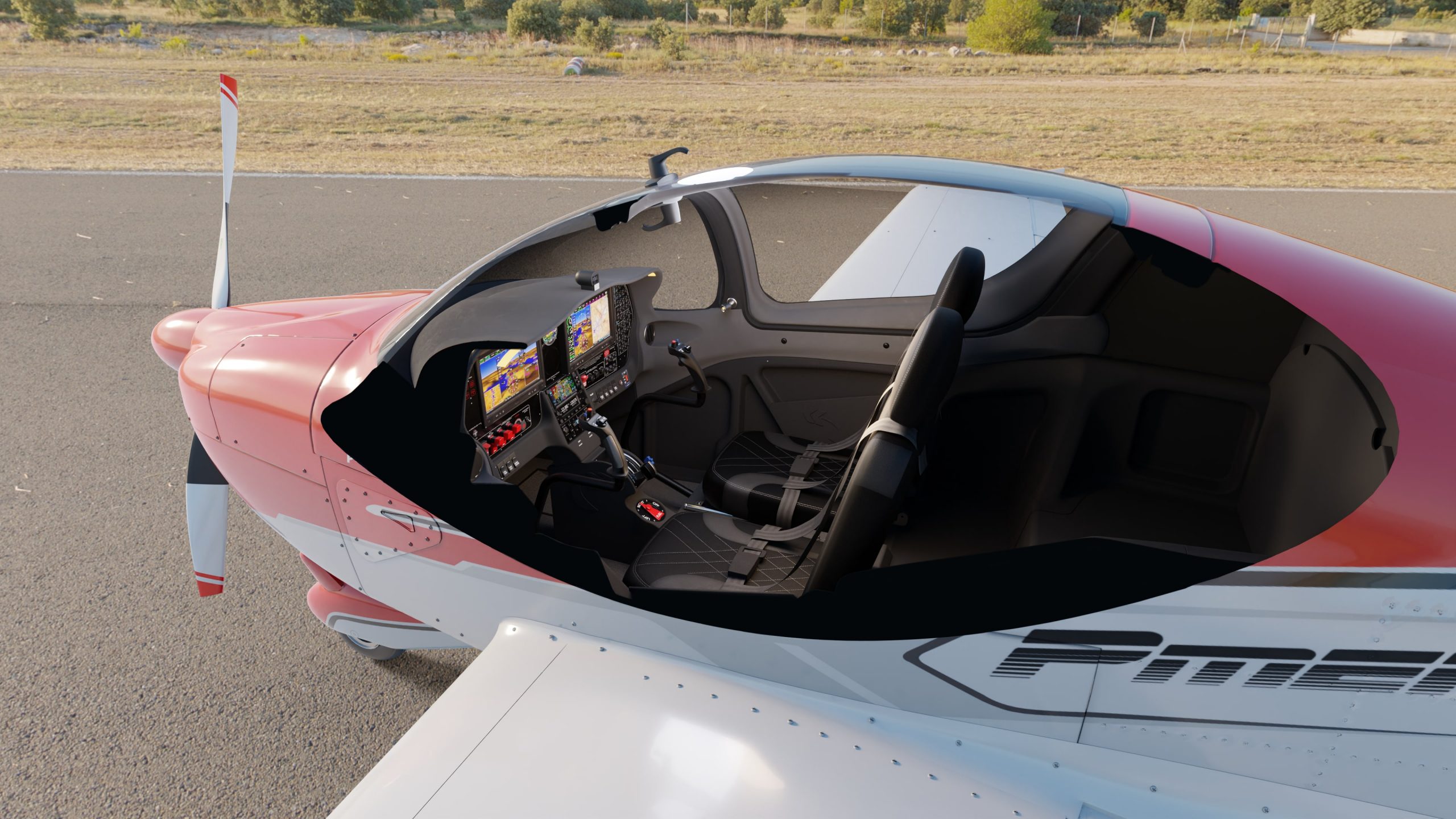 Cabin
The P-Mentor interiors offer unprecedented ergonomics and elegance, improving the roominess, cabin access, and acoustic comfort. A wide sliding canopy configuration ensures easy cabin access and remarkable internal volumes. The cockpit panel and canopy ensure unquestionable improvement in terms of visibility, enhancing the occupants' field of view. The aircraft can accommodate 2 occupants, side by side. A roomy baggage compartment is located behind the seats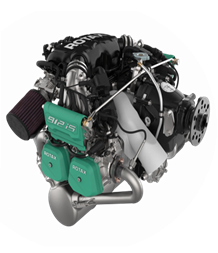 Powerplant
With a perfect integration of Rotax 912iSc, P-Mentor is the IFR trainer with the lowest fuel consumption and CO2 emissions currently available - up to 60% reduction of emissions compared with IFR competitors.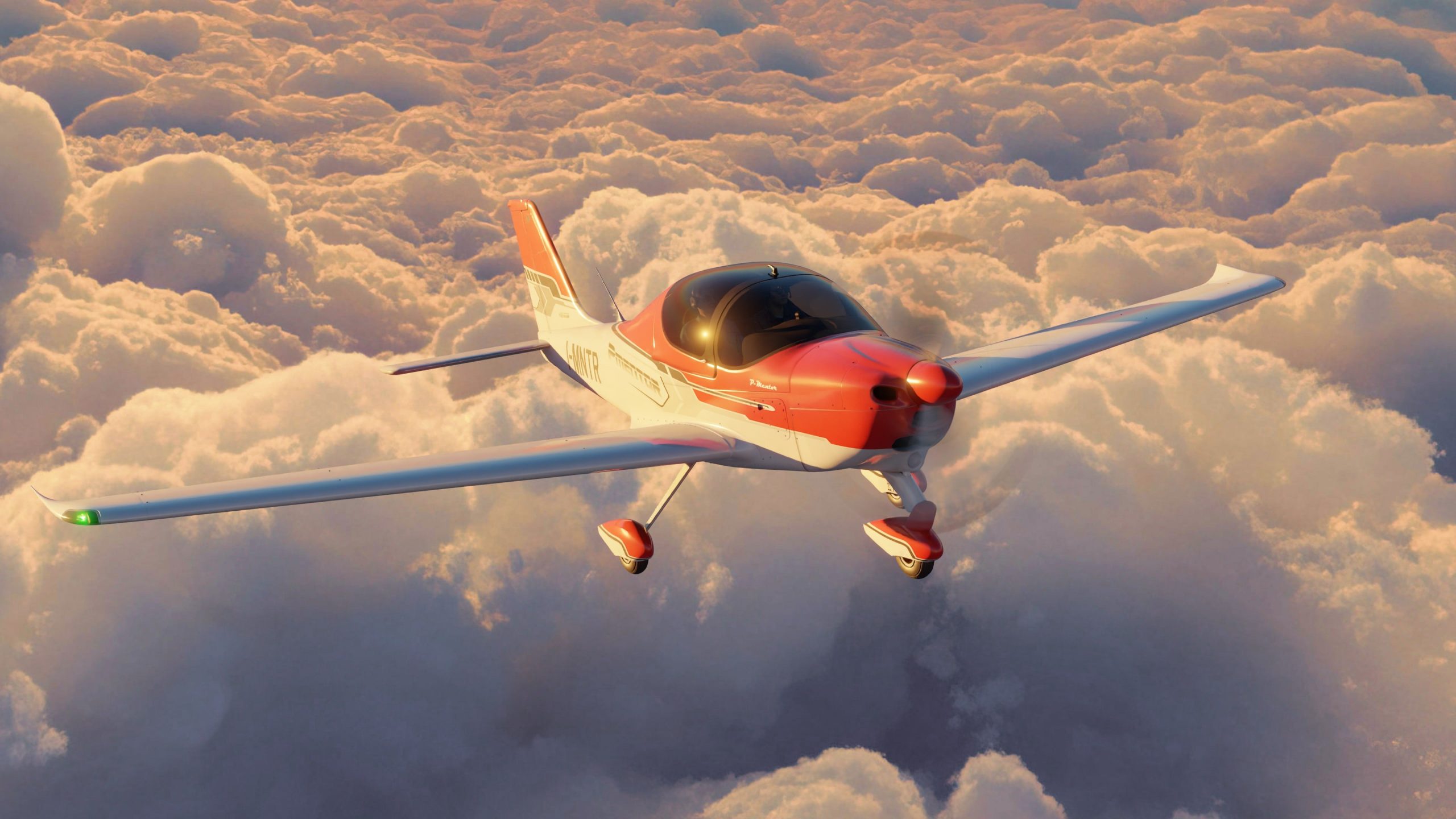 BRS Safety
Its design allowed P-Mentor to pass latest CS-23 amendment requirements for low speed and stall characteristics without ballistic recovery system being essential part of the aircraft configuration; however BRS is approved and available as an option for customers who require additional safety add-ons to be in a complete peace of mind.
Avionics
Integrates with other Garmin avionics, allowing control and display of information such as traffic, weather, radios, audio and more. Features built-in Connext® wireless technology for flight plan transfer and more with selection of Garmin portables and mobile device apps such as Garmin Pilot™.