All Aircraft
P-MENTOR
Two Seater IFR Trainer
HORSEPOWER

100 hp

MAX RANGE

730 nm

Max Cruise

117 kts

Useful Load

290 kg
Customize Your P-Mentor
WHAT
MAKES

THE P-MENTOR DIFFERENT?

With its unique capability and performance, the new aircraft represents a unique profitable asset.
ultimate confidence
The P-Mentor can operate under IFR rules in compliance with the latest EASA and FAA requirements, allowing PBN/RNAV as well as AFCS training capabilities.
The latest avionics and the sporty design allow pilots to feel in complete control of their aircraft, making it fun and easy to manage. With an airframe Ballistic Recovery System and compliance with the latest CS/Part23 requirements for stall recovery, the P-Mentor is the safest two-seater on the market.
Green
With perfect integration of Rotax 912iSc, P-Mentor is the IFR trainer with the lowest fuel consumption and CO2 emissions currently available. Up to 60% reduction of emissions compared with IFR competitors!
Long-range, full pax/full fuel and 14 L/H consumption, the P-Mentor represents the best deal for a FTO as well as for private owners.
Stylish
Modern interiors characterized by design seats, shaped stick, and superior visibility; the P-Mentor is comfort at its best.
Italian design and sensual lines, the P-Mentor is the most attractive low-wing, two-seater in the marketplace for Flight Training and Personal Mobility.
Profitable
One platform can accompany students from their first flight up to Commercial Pilot License, stepping through Variable Pitch and (simulated) Retractable Landing Gear, up to their full instrument rating.
Low cost of maintenance, low fuel consumption, and a great value for money, make this aircraft a unique money maker for any FTO. On the other hand, for a private owner that usually likes to fly alone or with another person, represents the smartest deal on the market for a full IFR CS Part/23.

perfect for your
students and
your business
P-Mentor represents the ultimate way of training becoming the first choice for PPL, IR, and UPRT training. It is the smartest choice for any FTO: one platform for different missions, from basic to instrument training, that allows to offer a fully complete (single-engine) course using one aircraft.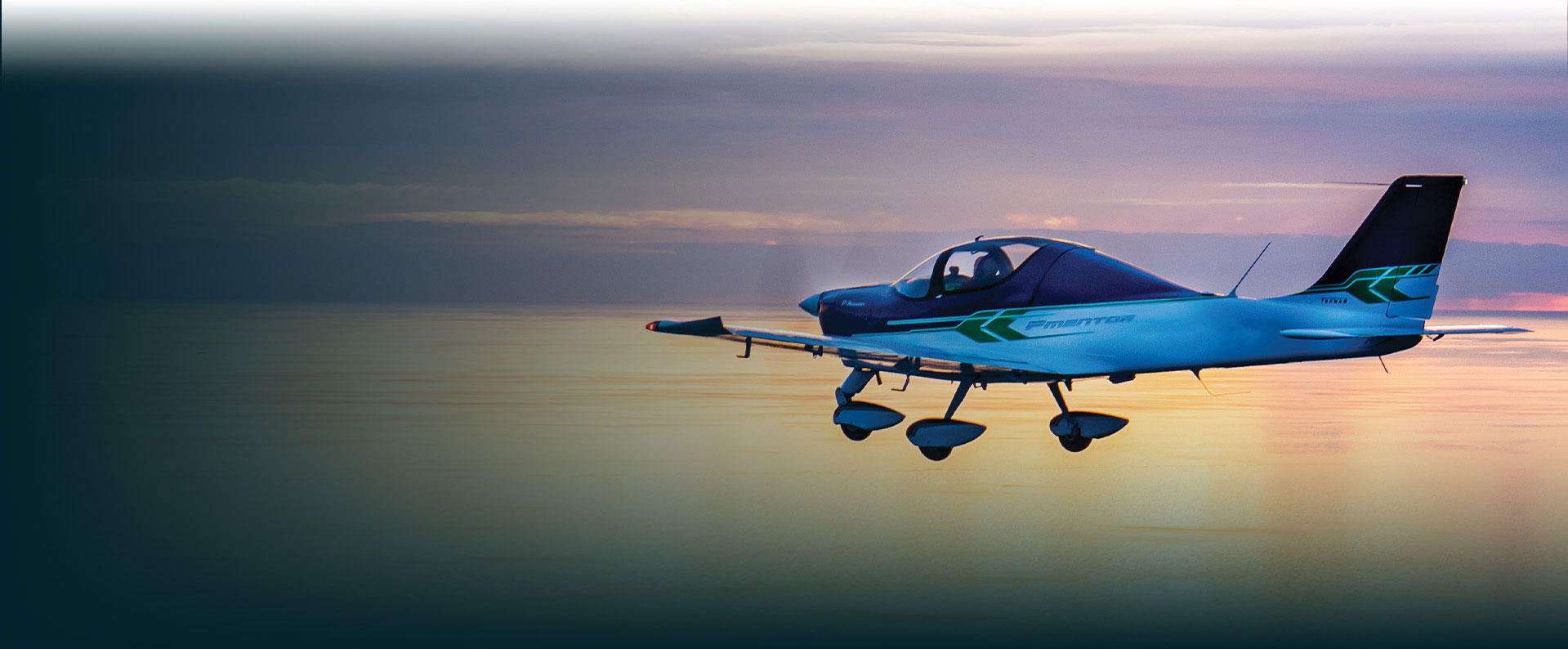 Tecnam Means

Flying with Style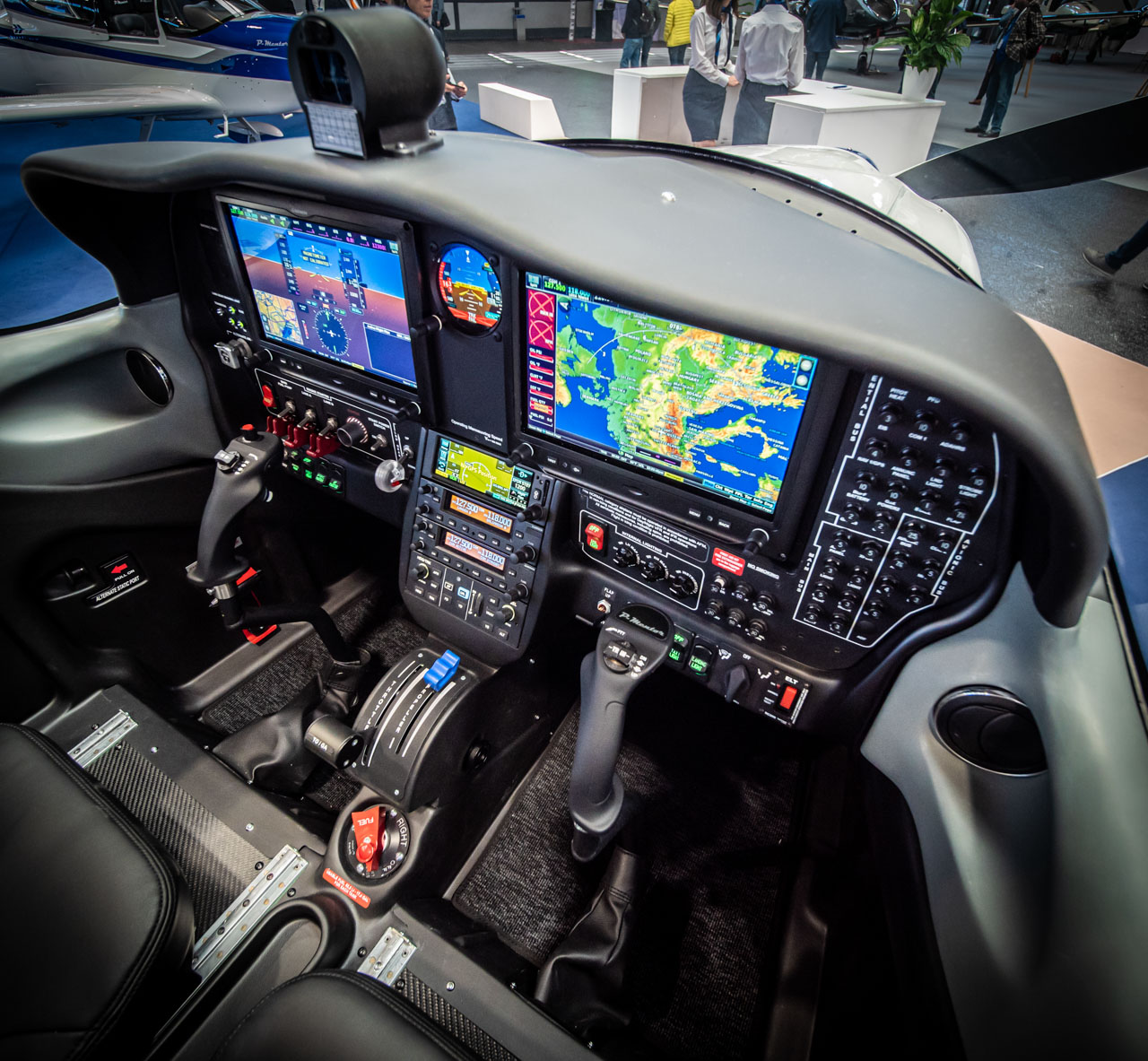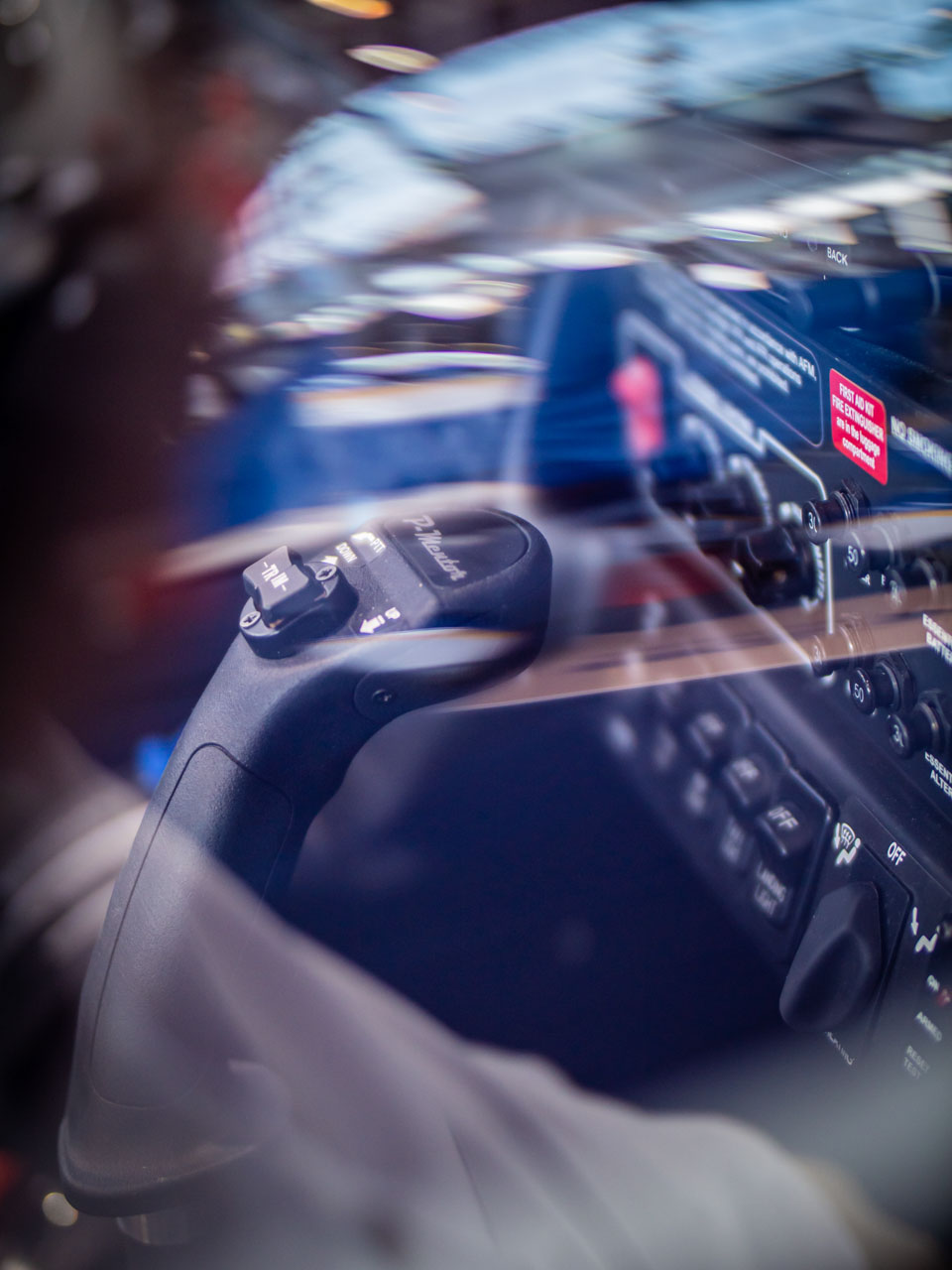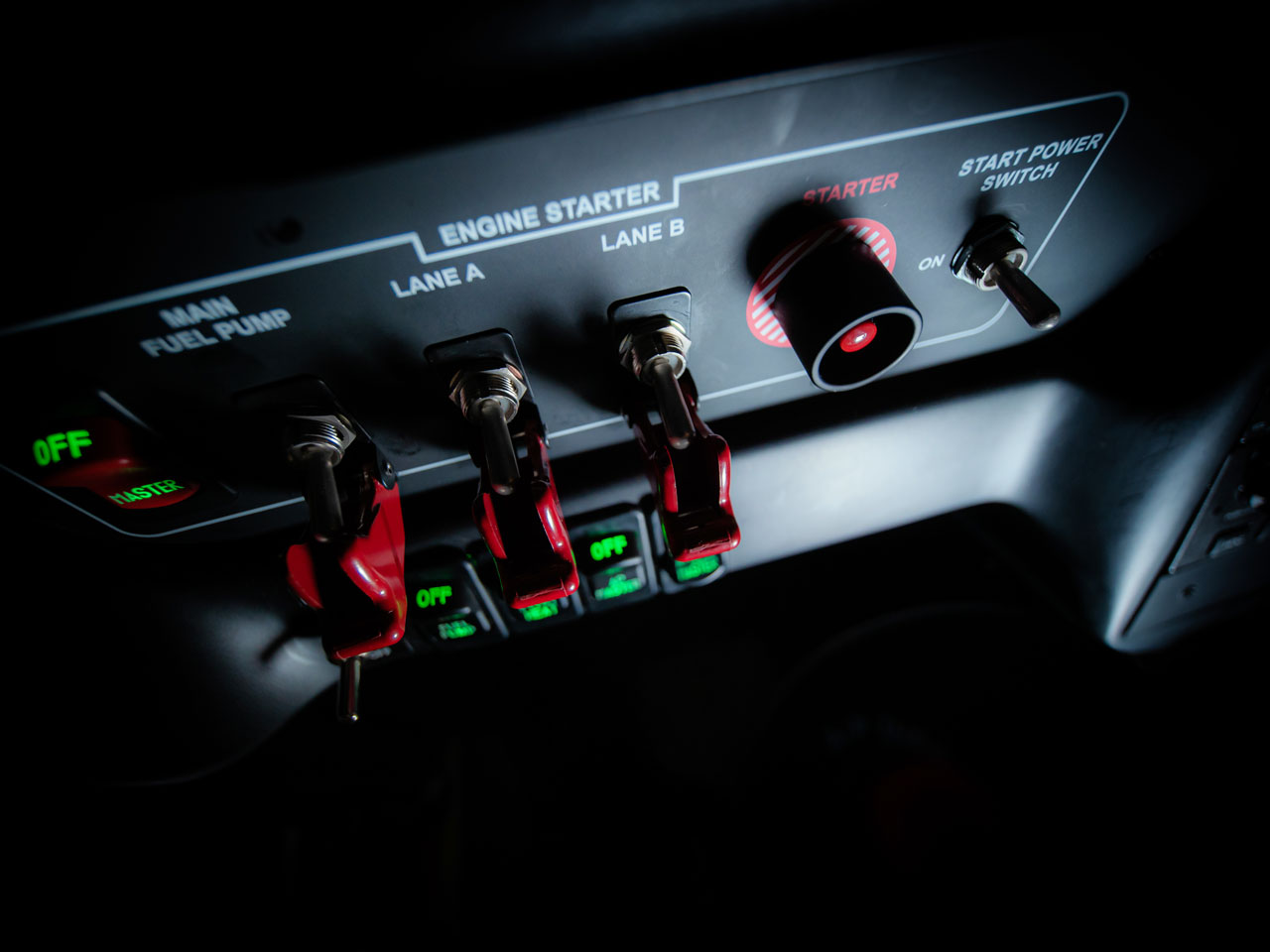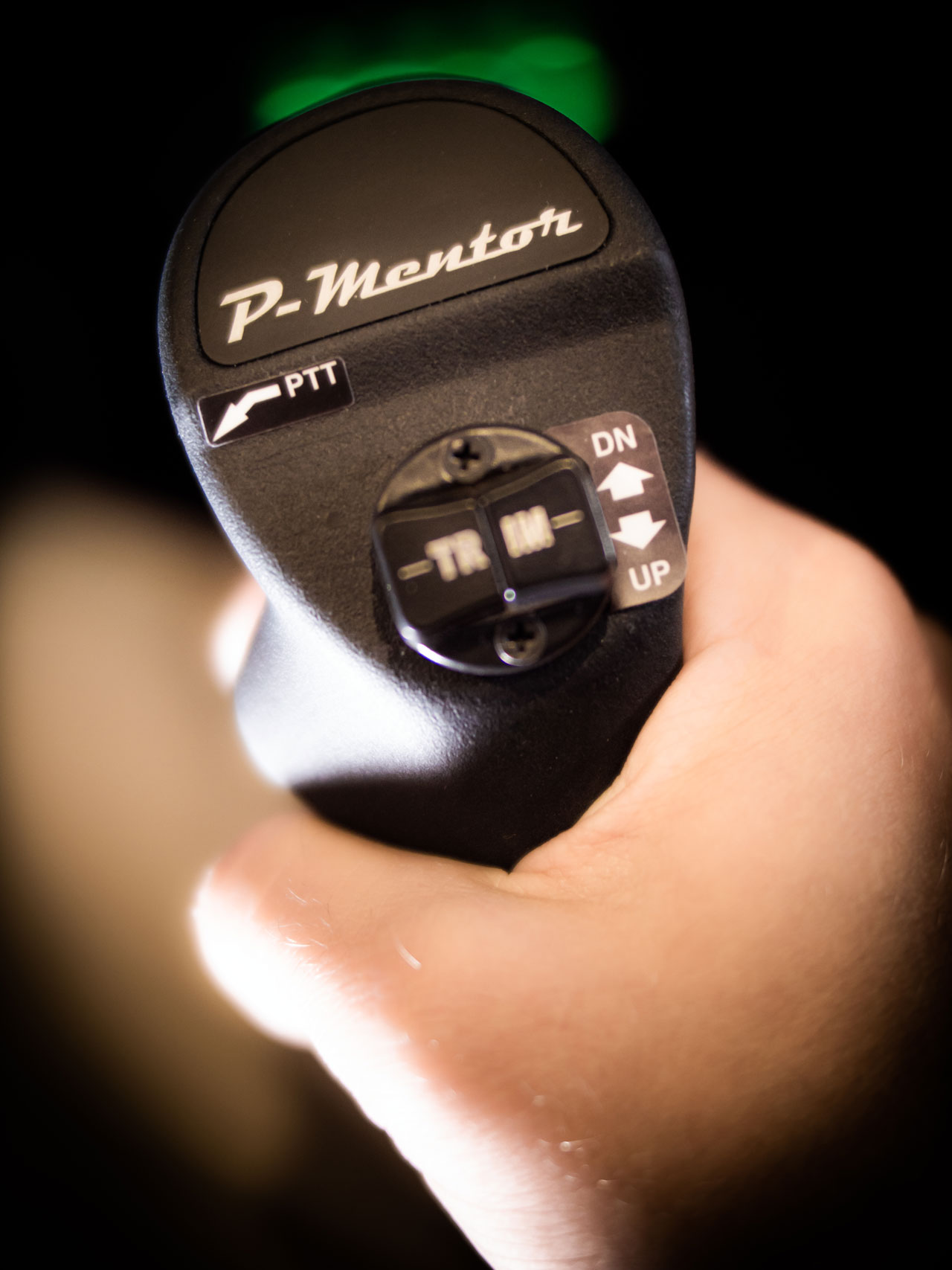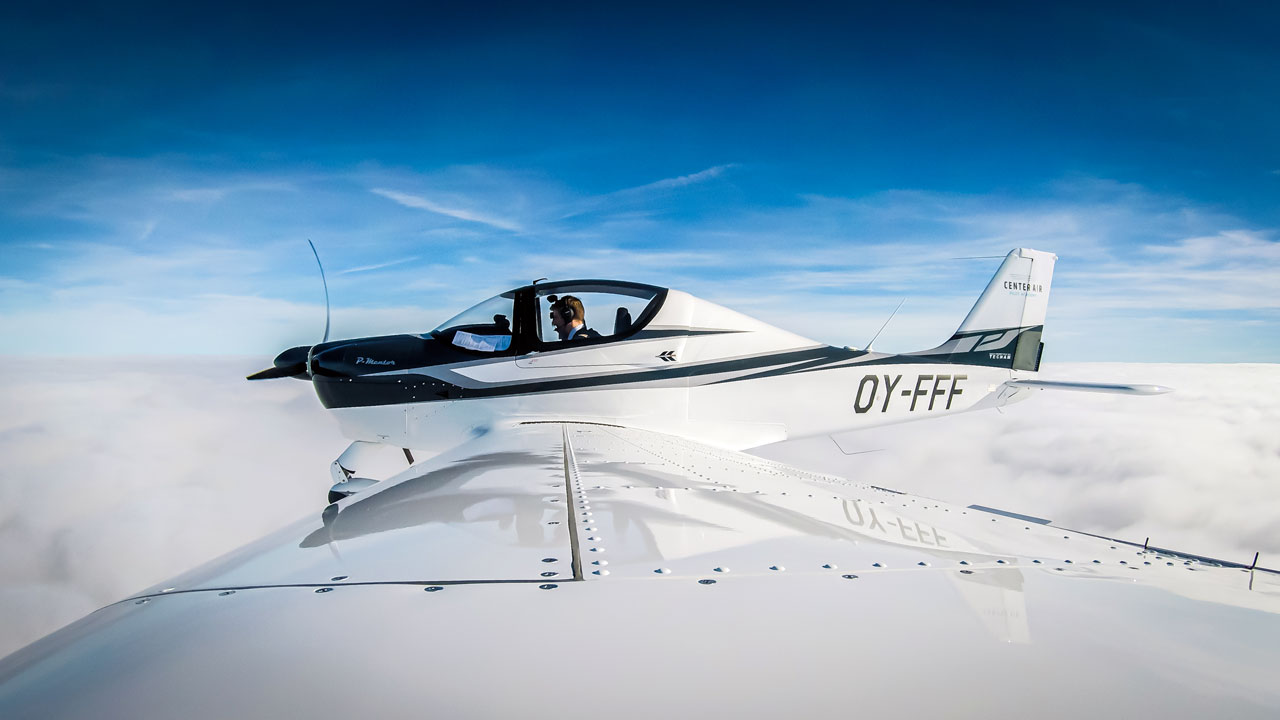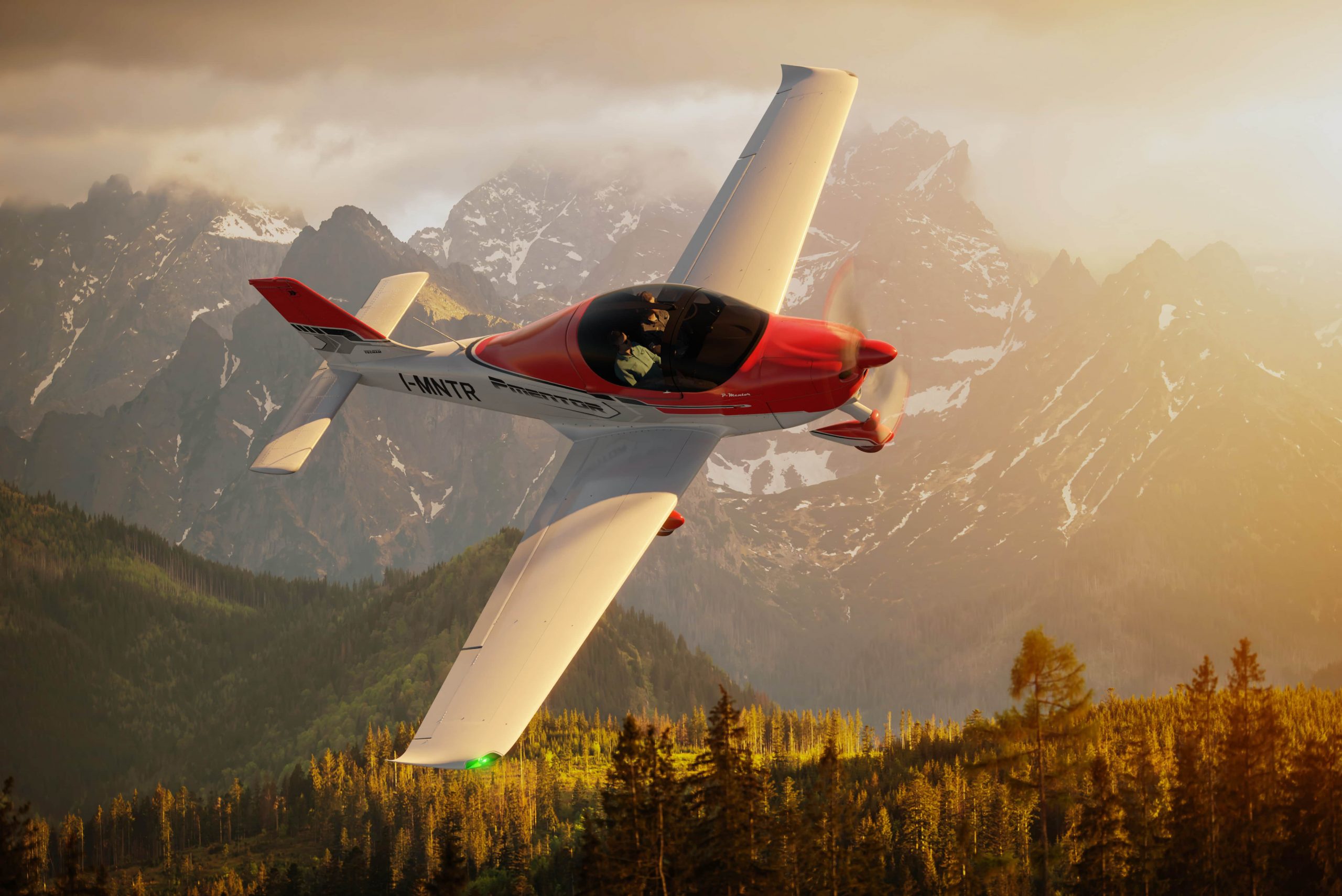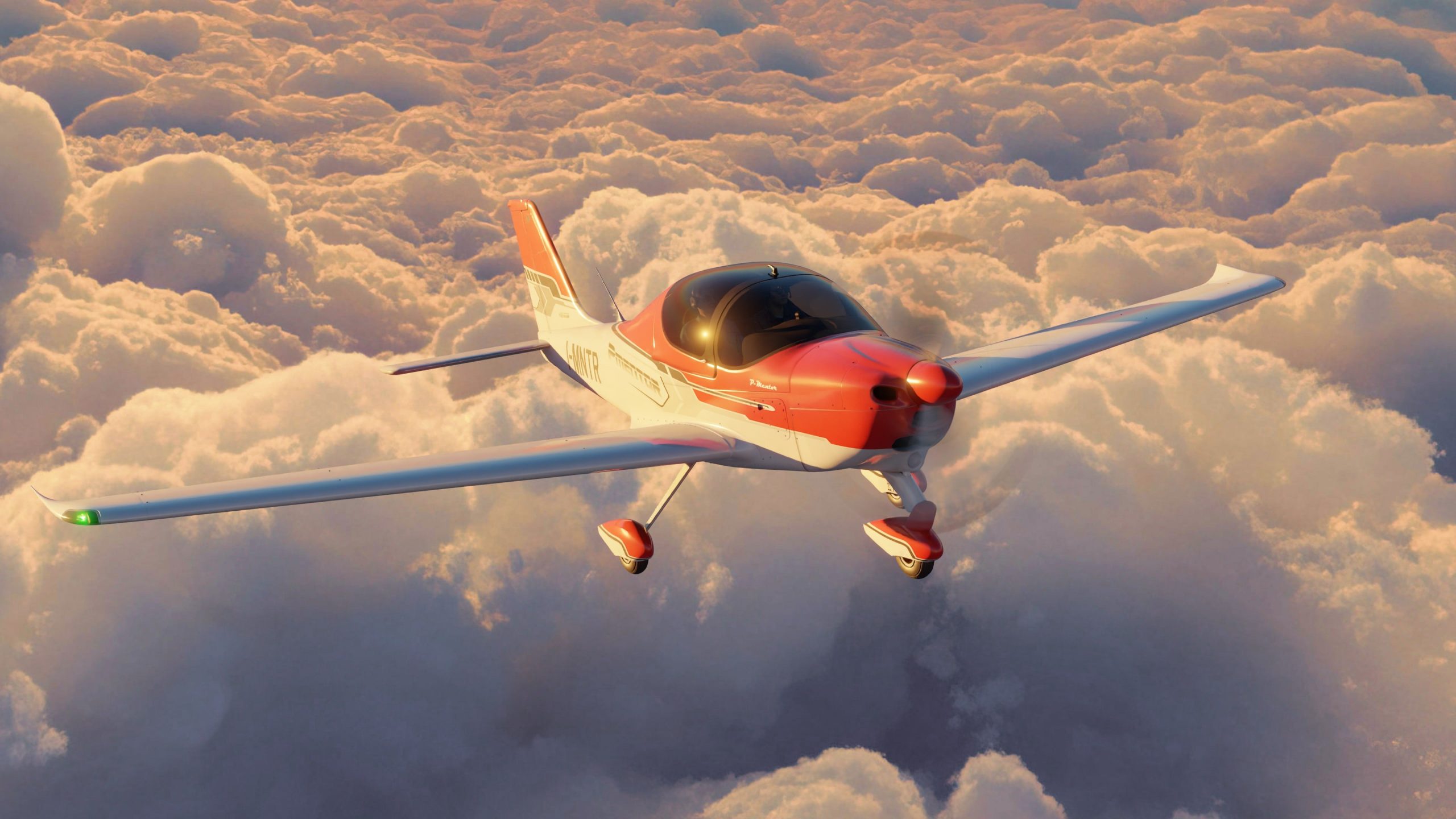 Overview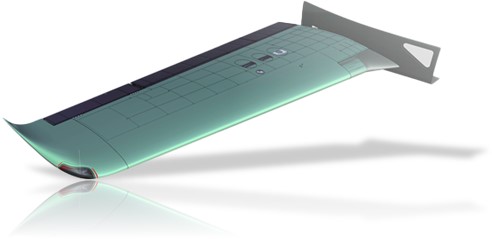 Wing
The wing designed for Tecnam P-Mentor features a tapered planform with laminar flow airfoil and mixed structure: light alloy for spars and wing box, CFRP for the one-piece leading edge. The wing design allowed P-Mentor to pass the latest CS-23 amendment for low speed and stall characteristics without the need for a ballistic recovery system. The slotted flap extends for 75% of the wingspan and the aileron is built around a frise shape. Integral fuel tank is located behind the main spar, and it offers a remarkable 130lt volume.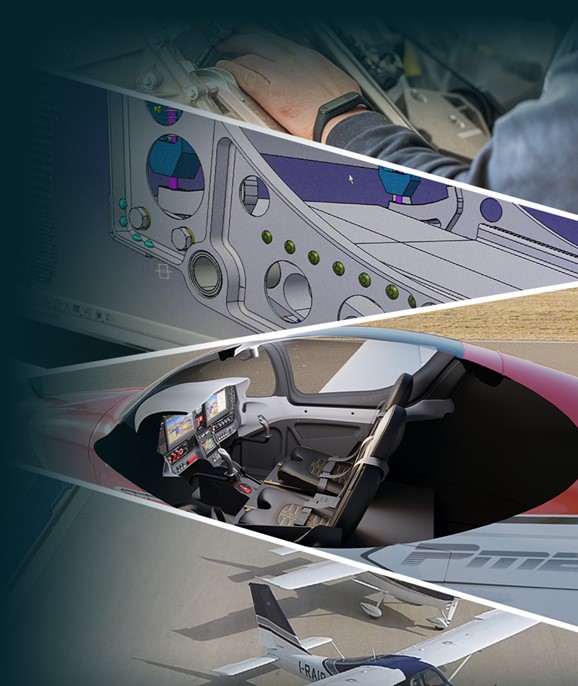 Fuselage
The fuselage structure features a 4130-steel truss frame which envelopes the cabin area, providing optimal protection and energy absorption. A light alloy structure is the choice for the tailcone section. To further reduce the aerodynamic drag, but still provide superior comfort for the occupants, we manufactured side fuselage skins in GFRP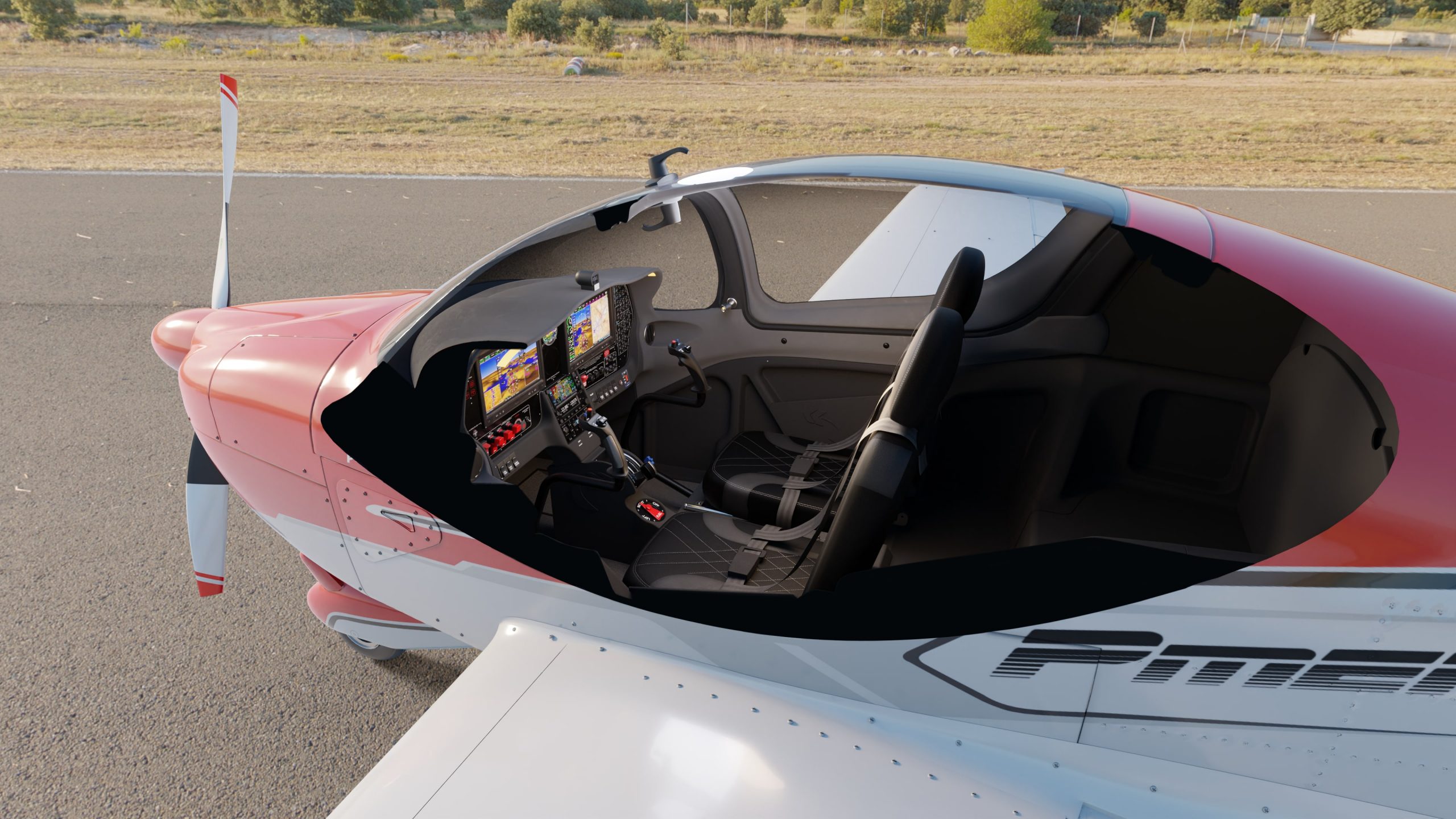 Cabin
The P-Mentor interiors offer unprecedented ergonomics and elegance, improving the roominess, cabin access, and acoustic comfort. A wide sliding canopy configuration ensures easy cabin access and remarkable internal volumes. The cockpit panel and canopy ensure unquestionable improvement in terms of visibility, enhancing the occupants' field of view. The aircraft can accommodate 2 occupants, side by side. A roomy baggage compartment is located behind the seats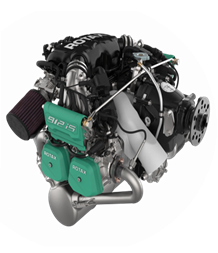 Powerplant
With a perfect integration of Rotax 912iSc, P-Mentor is the IFR trainer with the lowest fuel consumption and CO2 emissions currently available - up to 60% reduction of emissions compared with IFR competitors.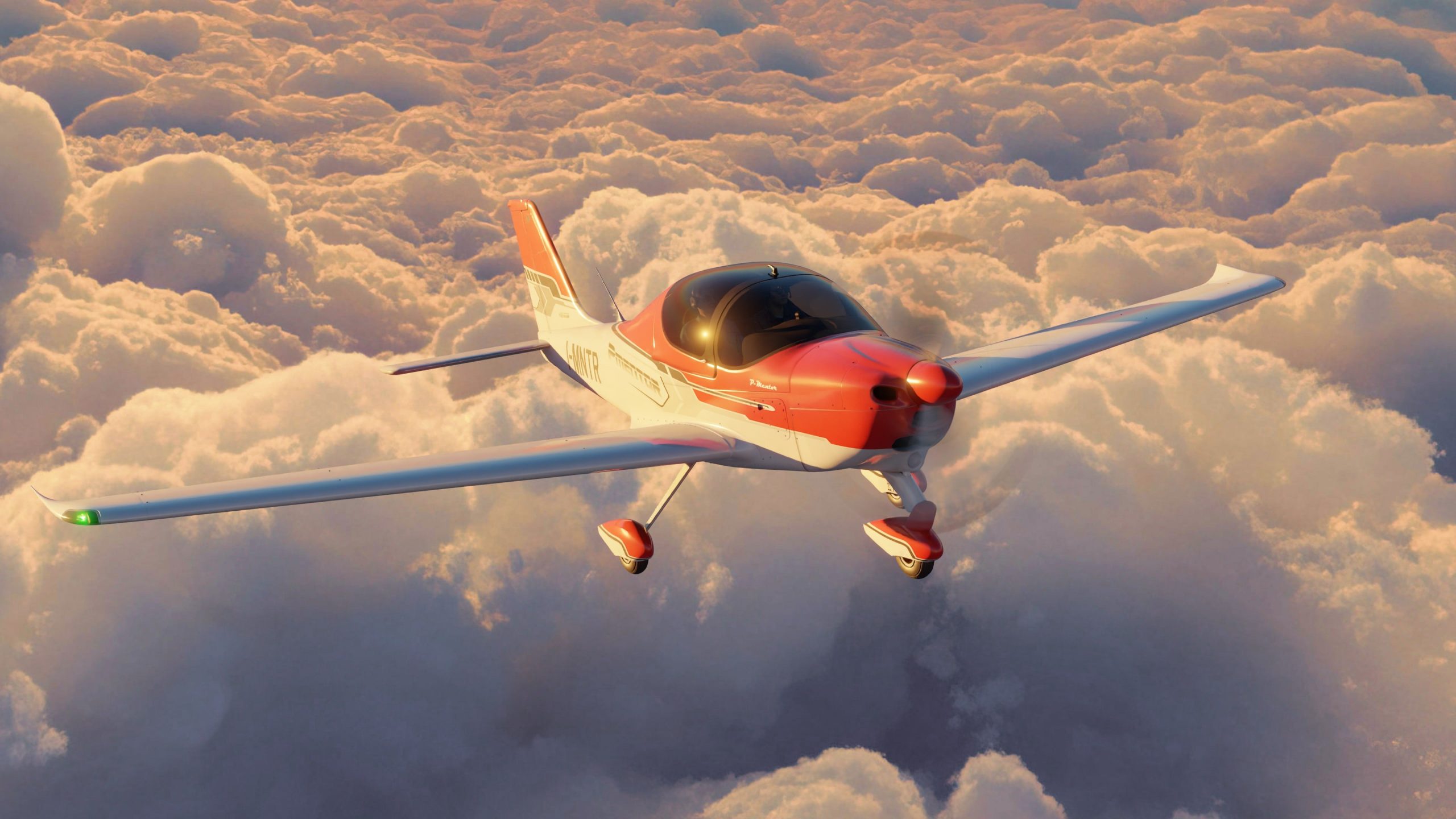 BRS Safety
Its design allowed P-Mentor to pass latest CS-23 amendment requirements for low speed and stall characteristics without ballistic recovery system being essential part of the aircraft configuration; however BRS is approved and available as an option for customers who require additional safety add-ons to be in a complete peace of mind.
Avionics
Integrates with other Garmin avionics, allowing control and display of information such as traffic, weather, radios, audio and more. Features built-in Connext® wireless technology for flight plan transfer and more with selection of Garmin portables and mobile device apps such as Garmin Pilot™.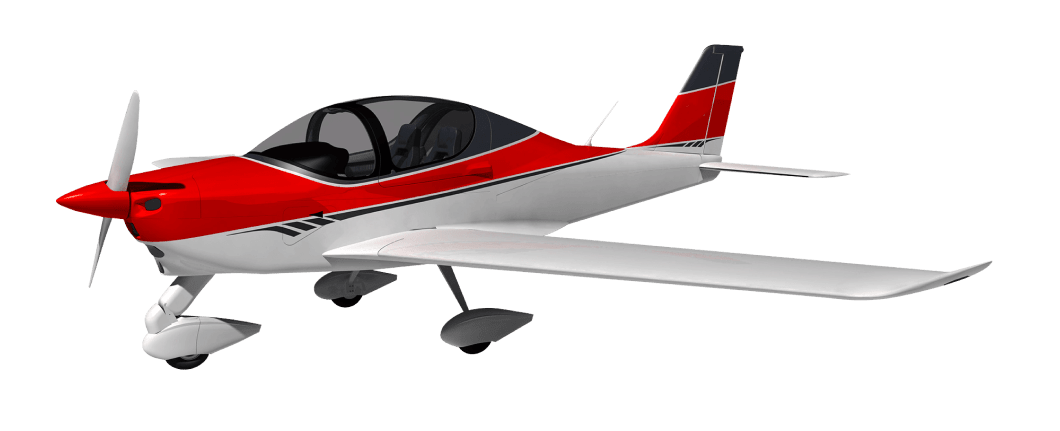 Certifications
CS23
This category can be available in all countries. Tecnam can apply for the Validation of this model with your Local Authorities.

"The perfect deal for any flight school."
Bartlomiej Walas
President of BartoliniAir Group, Poland